TV GUIDE
(December 23-29 1989)
The Yule Log did not appear on WPIX on Christmas Eve of 1989. Instead, WPIX ran The Hollywood Christmas Parade (blechhh) at 8PM; The INN News at 10PM; A Christmas Sampler Program with Hal Linden (a music program) at 10:30PM; NOEL: St. Patrick's Cathedral (another music program) at 11:30PM; and Midnight Mass at Midnight.
Truly a sad Christmas Eve in New York.
However, it did appear at 6AM on Christmas morning for 2 hours.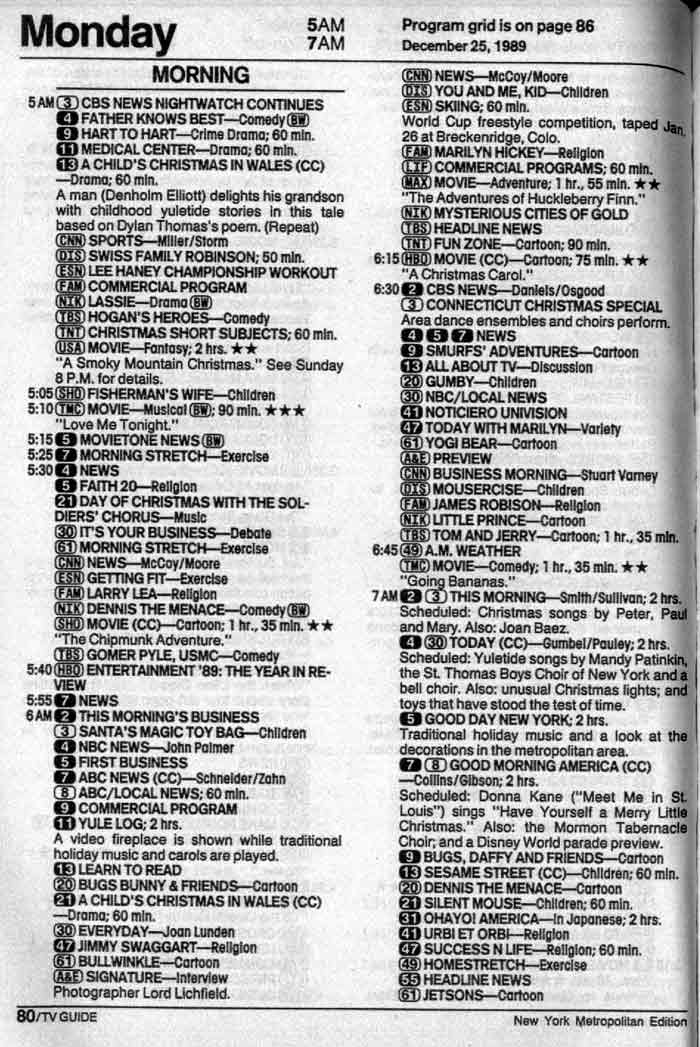 Unfortunately, that was the last time New Yorkers would see the
WPIX Yule Log for 12 years.